Who we are
We are a hair and beauty salon, located in central Colchester, just off the High Street, providing an extensive range of unisex cuts, complex colouring, technical hair treatments, beauty treatments, nails and semi-permanent makeup.
We are open 5 days a week, and with such a central location we are easily accessible via numerous bus routes and a 10-minute walk from Colchester Town Station.
Our salon is open and bright, with glamorous decor for a friendly and vibrant atmosphere.
Where it started
Maria, the director, stylist and beauty therapist has over 36 years' experience within the hair and beauty industry.
It all started in Brazil, where Maria found a passion for hairdressing; where she dedicated herself to years of training in all aspects of hairdressing and beauty, including barber, afro hair cuts and styling and much more.
Since the opening of Models Hair & Beauty in Colchester, 2015; Maria's main goal has always been to offer top standard services, which has reflected on many 5 star reviews that we have received from our lovely clients.
Above all, since the opening of our salon in Colchester, we have grown to be one of the top-rated hair and beauty salons in Britain's Oldest Recorded Town of Colchester, guaranteeing quality and professionalism to all of our customers.
Hairdressing
Our qualified stylists and therapists are trained to the highest of standards, with a focus on client needs and are able to cater for all hair types, skin types and services. We take the time to guide you through your treatments, offering advice whilst listening to your needs to work with you for your perfect look.
We can provide a plethora of styling and colouring services, from a bouncy blow-dry to refreshing cuts and fashionable balayage, classic colours and sun-kissed highlights. For something a bit more intensive, we specialise in the popular Brazilian Blow Dry (Brazilian Keratin Treatment), and all of our products are directly from Brazil so that you can be assured of amazing results with sleek and glossy hair.
Beauty & Nails
Our highly trained beauty therapist and nail technician can offer an extensive list of beauty treatments, including waxing hair removal (hot and warm wax), relaxing massage, facials, nails, acrylic nails, nail art and and semi-permanent makeup.
Transform your nails with our comprehensive menu of nail enhancements, meaning we are able to fulfil your nail dreams, whether it's a full set of acrylics or some on-trend ombre nails, or even a basic manicure or pedicure. Take your nails to the next level and stand out with their stunning nail art, which a choice of Swarovski crystals, 3D art, marble, foils and our own salon designs.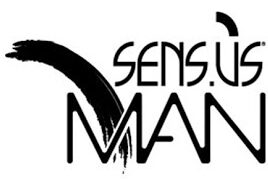 Maria
Director – Senior Stylist & Therapist
Maria has over 36 years' experience in all aspects of hairdressing and beauty, and has dedicated herself to years of training.
She can do anything from just a short/long hairstyle, men's hairdressing & barber, a blow dry, colours, waxing, massage, nails… you name it. She is constantly training for treatments and refreshing her skills.
Maria is a specialist in the Brazilian Keratin Straightening treatment. Whether you've got straight, curly, afro, thick hair, she's got you covered.
Maria's main goal is to provide top quality services which has reflected in many 5* star reviews left by our lovely clients.
Regiane
Nail Technician & Beauty Therapist
Regiane has been in the nail industry for over 6 years.
In 2022, she was also nominated for the Hair & Beauty Awards (Nail Tech of the Year).
Fully qualified and passionate about what she does, Regiane has grown within Models Hair & Beauty to be one of the best nail technicians in Colchester (check our reviews).
Her specialty is acrylic nails and anything bit extra.
She can offer manicures, pedicures, gel polish, nail enhancements… with extensive options of nail art; and she is always refreshing her skills to keep up to date with the new trends.